Galston Country Music Festival 2002
presents
The Bullamakanka Bush Band

Sunday 8th September at Fagan Park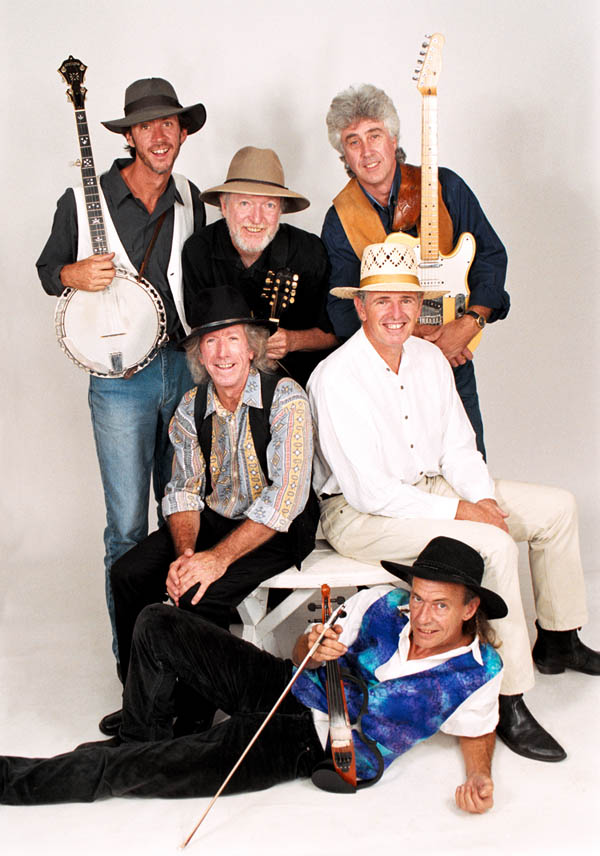 2.5mgB/W Tiff here
2.5MG Colour Tiff here
9mg Colour tiff here
9mg B/W/Tiff here
The Bullamakanka Bush Band
In these days of passing fads, it is refreshing to find a band that cannot only withstand the test of time but survive and grow with the times.
BULLAMAKANKA has not only survived the test, but has evolved with the times to become an Australian institution.
The Band started as a trio on the Gold Coast in 1978, playing locally for two years before venturing further afield. By 1981 their line-up, repertoire and popularity had grown and they were traveling the country on a full time basis. Year by year the touring itinerary broadened as did their mass appeal and audience acceptance. By 1983 they had become the most popular country music group in the land. In that year they were awarded the coveted "Gold Guitar" for "Best Group" at the Australasian Country Music Awards.
The Band has since gone on to receive this award an unprecedented 5 times as well as picking up another for "Best Instrumental", making a total of 6 Gold Guitars.
In 1983 BULLAMAKANKA was invited to the United States to perform at Fort Worth, Texas where they were presented with an award for "Australian Group Entertainer of the Year" by the International Country & Western Music Association.
The best known of their recorded music is the hit "Home Among The Gum Trees", now considered an Australian Classic. BULLAMAKANKA have recently released a new album called "Then and Now" which is a compilation of their most popular songs as well as six brand new songs.
In late 1998 BULLAMAKANKA celebrated 20 years of making music, during this time the band has managed to cross-over the previously insurmountable barriers between the Pop and Country markets thus giving them the ability to perform successfully at Folk and Pop Festivals, Clubs and pure Country Music Venues all around Australia. In 2001 The Band returned to the Gympie Music Muster, opening the Festival to a very enthusiastic audience.
To say that BULLAMAKANKA is unique is an understatement!
The six talented members blend original and traditional Australian Bush Music, then deliver it with a bluegrass flavour, putting BULLAMAKANKA in a class of its own.
In January 2002 BULLAMAKANKA were inducted into the TAMWORTH COUNTRY MUSIC HANDS OF FAME.



Return To About The Galston Festival / Galston Festival Stage 1 2002