The Horizon Festival 2014
Saturday 24th May 2014 at The ACU Strathfield Campus,
25A Barker Rd. Strathfield
was a great day with perfect weather!
See the Photos here!

While your at the Horizon Youth Music estival this year don't miss the 2014 Art Express Exhibition!
Main Stage Schedule
10.15 AM Traditional Acknowlegement of Country
by Carol Brown; Revesby AECG and Rotarian
10.30 AM Concert Opening with Comperes Pat Drummond and Karen Lynne
10.45AM William And Martin Louis
11.00AM Kyne and Sauti
11.30AM Priyanka PriPri
12 noon Ebenezer Christian Youth Orchestra & Choir
12.30-12.30PM Drawbridge
1pm Symphonia Jubilate
1.30PM MumaMegs
2 PM Homebush West Public Orchestra Featuring Liam McCrae
2.30PM Imogen Clark
3PM Martin Foote
3.30PM Strathfield Girls High Trio
3.50PM Isabelle Minter
4.20 PM Pat Drummond and Karen Lynne
4.30 PM Close
---
About The Performers
MumaMegs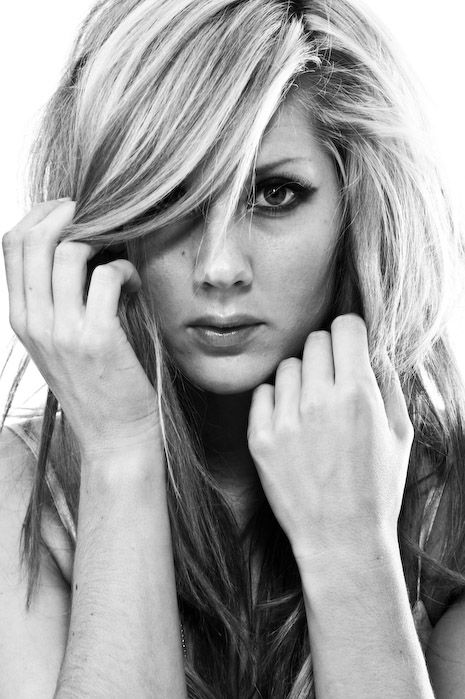 Singer/performer, Mumamegs, gets the party started like no other! House, electro, funk, soul, r&b, jazz, or hip hop her versatility and command of her audience has ensured nothing short of success and no matter where she is, she is a crowd pleaser.
Her unique style is a vivacious, energetic composition of glamorous attitude.
Recently singed to "central station" with kaseo. mumamegs is a talent not to be reckoned with. her unique sound has been described as "a ground breaking mix of soul, deep and dirty house, r&b with a pinch of French electro" Sydney Morning Herald. signed to network records/universal at age 17 with "Not the Question" and their debut album "Seedling", she discovered her love for the "live" scene touring internationally in 2007 and headlining in major national venues across australia.
Mumamegs has performed with and supported internationally acclaimed djs and prestigious musical talents such as; Carl Cox, the Potbelleez, Sneaky Sound System, Sound Hustla & The Groove Academy & has graced the stage at The Big Day Out, Field Day and Falls Festival. Her versatility and commanding presence, ensures she is always a crowd pleaser.
See her in action at http://www.youtube.com/watch?v=lH1z3BP54TQ
Symphonia Jubilate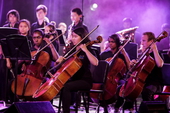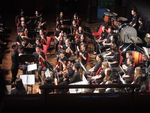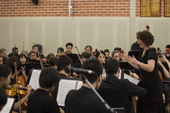 Symphonia Jubilate is a symphony orchestra made up of students predominantly from primary and secondary schools in the Strathfield and Canterbury education networks. Founded in 2013 by Tracy Burjan and Luke Wallace, the orchestra aims to provide students with an opportunity to rehearse, learn and perform quality orchestral music from a diverse range of musical styles, as well as to foster a new level of music appreciation and skill.
In 2014 the orchestra will split into SJ Primo (high school students) and SJ Secondo (primary school students). The two orchestras will rehearse separately . Both groups will come together to rehearse as the Symphonia Jubilate Combined Orchestra.

Mission Statement: To spread the gift of music through collaboration for the benefit of students and the wider community.

Vision: The orchestra will be a growing dynamic initiative that responds to the opportunities presented to collaborate and perform music of a high standard.
Imogen Clark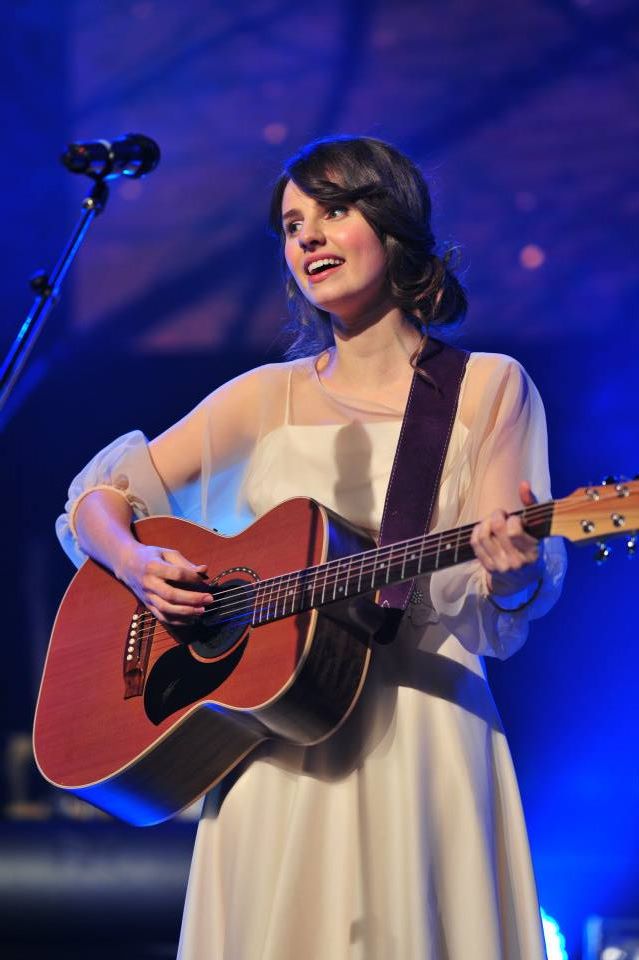 Having already played on some of Australia's most renowned stages, including Sydney Entertainment Centre, Sydney Convention & Exhibition Centre, Forum Theatre and Tamworth Regional Entertainment Centre, it's no wonder eighteen-year-old Imogen Clark is being regarded as "showing a maturity beyond her years both in song, her writing and performance...Certainly a mainstay in the Australian live scene" (Timothy Scarfe, Drum Media, July 2013). Clark is a folk/pop singer/songwriter from Sydney whose experience includes having been a grand finalist in the Telstra Road to Discovery, as well as a graduate of both the Australian Academy of Country Music and the NSW Talent Development Project. Having self-produced two EPs of original music, Imogen has now teamed up with Sydney producer Murray Sheridan to recently release a third EP titled
See her in action at http://www.youtube.com/watch?v=Xh2_nY68kdQ
Website www.imogen-clark.com
Kyne (and Sauti)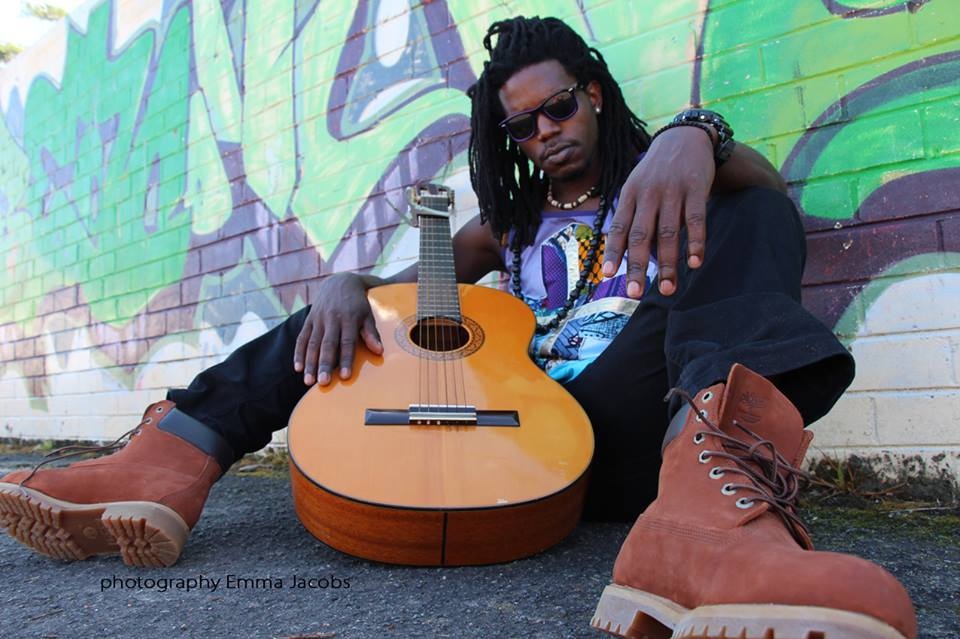 At 29, Ugandan Kenneth Obimba (or Kyne for short) has had an illustrious career in showbiz, both in his hometown and among
the African community of Sydney. Whether he is a model showcasing designers' outfits on the runway for "Elite
Models Uganda"; starring as a war victim in renowned playwright Alex Mukulu's musical "The Journey to Self-
Realisation" for the benefit of Queen Elizabeth II during her last visit to Uganda; a minister for Miracle Center
Church specialising in music, dance and drama spectacle for an enthused congregation; or even a stint on
2006's award-winning movie "The Last King of Scotland" with big names Forest Whittaker and James McAvoy,
the East African wants to be positioned as one of the greatest inspirers ever.

His capacity for compassion and ability to work under pressure and little supervision stems from Kenneth's time
working with orphans as youth worker. Other than excellent communication skills and a sedate Christian
upbringing, it also has informed his associations with the Lord in "Jesus Sings" and "Jesus in Kampala". But can
display a more lighthearted side: he was hailed as one of the ten best comedians in the M-Net reality TV series
and caused chaos as a dancer and singer with the Kombat dance group in a dance production "Heartless
Desire" directed by admired director and founder of Theatre Factory, Phillip Luswatta and Natasha Sinayobye.
A spectacularly and visually driven drama language of broken love and betrayal spliced with dance styles
ranging from African contemporary and hip hop to salsa and tango, he exemplified these themes in the role of
a troublemaker.

However, with an eye on the horizon, Kenneth moved to Sydney in 2012 and began collaborating with famed
Lucky Lartey. Together, accompanied by a guitar, they have produced a mesmerisingly slick and snake-fluid
choreographic piece "Meeting Point" in numerous festival venues around Sydney. The message is: when you
dance, are you two different individuals or are you simply one conscious movement in sync?
Hardworking, reliable and trustworthy are the three cornerstones that Kenneth always honours, while at once
aiming to maximise his creative skills for his employer, society and career in the entertainment industry.
Accompanied by his friend, Sauti, Kyne blend of Gospel, dancehall reggae, and African traditional and contemporary influences makes for a riveting high energy performance. African drums, Brazilian drums and acoustic guitar are all part of the footstomping equation.
You cane see him in action at http://m.youtube.com/watch?v=GS86VprVfCk
Martin Foote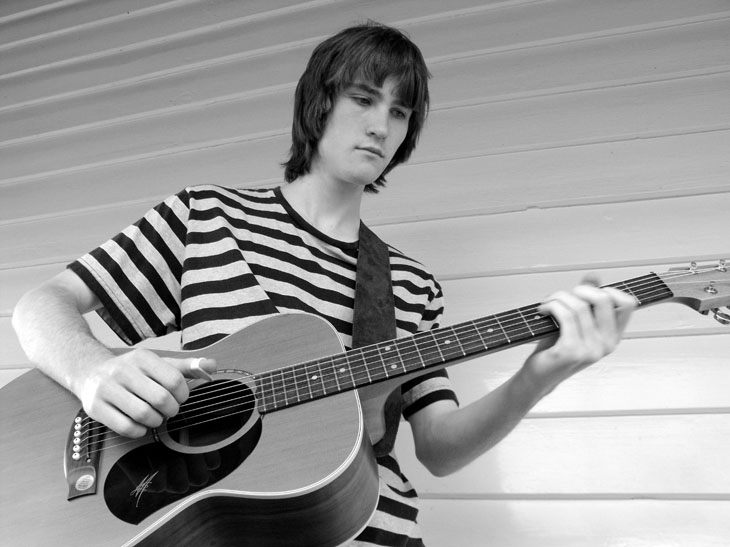 At 20 years age, Martin Fooote is a youthful and talented Virtuoso Guitarist. Originally taught to finger-pick by his father, Nigel Foote, Martin went on to study with Tommy Emmanuel. Martin was initially inspired by seeing Joe Robinson perform in the Blue Mountains in 2009 -- off went the TV, and out came the guitar! Then Michael Fix came through town and fanned the flames some more.
A Christmas present of a Tommy Emmanuel concert and workshop sealed the commitment -- off went the computer games! As Tommy says, "There are no short cuts" ....just hard work and practice
See him in action Martin Foote, playing "Classical Gas"( here aged 17) at Sound Heaven Studios, Blue Mountains, NSW, Australia. (March 2011) http://www.youtube.com/watch?v=-Viqt59aZqQ
Priyanka Pri Pri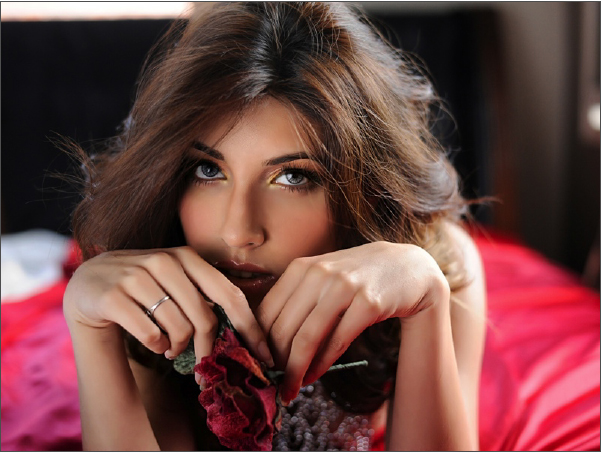 Priyanka PriPri is an amazing young singer and dancer who has been standing No.1 in sydney on reverbnation for over 50 weeks.
She recently performed at The Women Great Awards.
Pri has recently stepped into generic urban music scene with a strong, husky vocal texture andmelodious soulful singing. Her voice is already making waves in Bollywood. She has been encouraged by a very renowned and
critically acclaimed music director Aadesh Shrivastava.

Singing and song writing has been her passion from a young age and now Pri has started produce music too. She is emotional and compassion personality with a special consideration for
humanity and peace. This Duality of finding humanity and attempting to portray it in her music has become her obsession of touching people's souls in all corners of the world.

She has been talked about in local magazines, newspapers, community TV Channels (web) and has been invited to co-host radio programs in Sydney. Willful determination, songwriting and vocal talent have led to an astonishing year for the 20- year-old Pri Pri. The recent accomplishments has fired-up and focused Pri to make her mark in the music industry. She is a believer in life, love and this reflects in her music. Raised in Australia, Pri sang throughout her childhood but didn't pick up a musical instrument until, she received a guitar as a gift at the age 6 that was specially customized to suit her tiny
hands as she is left handed. She also began playing the piano by middle school.

In the year 2012, Aadesh Shrivasthava came across a soulful voice of pri through a few of her home recordings; the renowned and critically acclaimed music director/producer jumped into working with Pri .

Pri is into creating commercial music and is working on a 10 track album/singles here in sydney with multiple producers in 301 studios sydney. Her Voice range and style suits multiple genre like melodious ballads, RNB, Club and pop tracks. Even Big names in western Music has shown interest in working with her.
See her in action performing her original comnposition, "Wild Tears", on Youtube Music Video. As Priyanka says, " This song specifically caters to all humanity."
https://www.youtube.com/watch?v=nO2rOTV7XQE
This dropbox link consist of a brief up about her achivements and pic's:
https://www.dropbox.com/s/2h8b0pdbz5gq2rz/achivements%20portfolio%20pripri.pdf
...Please find detailed information in the above link.
The below link is her performance video
https://www.youtube.com/watch?v=eaR_aTU9cSk

William And Martin Louis
William Louis, son of Karen Lynne and 3 times Australian National Banjo Champion, Martin Louis ( a seven year old banjo player that has to be seen to be believed... see http://www.youtube.com/watch?v=dwjPevKMJ3E)
Ebenezer Christian Youth Orchestra & Choir
Ebenezer Christian Youth Orchestra & Choir (ECYO&C) is a Christian team that is driven by the purpose to spread the gospel through the Gospel Music. ECYO&C performs at Ebenezer annual concerts and gets involved and serves in outreach programs where the team visits Aged Cares and hospitals during the holidays.
The teachers at Ebenezer Christian Youth Orchestra & Choir are people that are experienced in their expertise and that are devoted in working with the youth by motivating and mentoring them so that they can develop their musical talent.
The ECYO&C team meets for rehearsals every Fridays at 5pm til 7pm at the Ebenezer Mission, Burwood.
For more information please go on the Ebenezer website: www.ebenezermissionmusicschool.co
Email)ebenezermission2001@gmail.com
(Facebook) www.facebook.com/ebenezermission2001

Isabelle Minter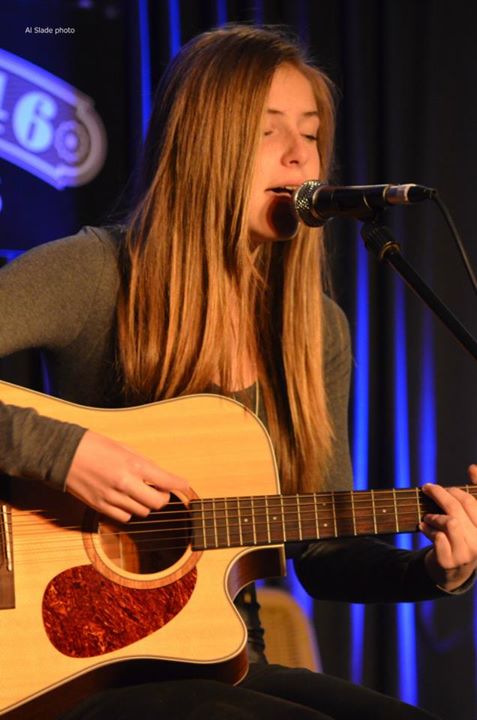 "Performing on stage from the young age of 5, Isabelle is no stranger to the stage whether that be the Enmore Theatre, her local pub or a tin shed theatre. With a passion for all areas of the arts throughout her life, she has learnt the discipline and humility that it takes to have a crowd sit in awe. Her unique voice and simple raw talent is something not to be missed.
After recently completing her schooling at The Australian Performing Arts Grammar School and being awarded Hawkesbury Young Citizen of the year, Isabelle is now pursuing her career in the arts. She teaches drama, dance and music at Stage2Screen.
Catch her on youtube at: http://www.youtube.com/channel/UCNsLCqOU7ybyR0_7LshR34g
Drawbridge
Drawbridge brings a unique blend of music that appeals to a scope of genres and audiences. All members are from Korean background and have a close tie with Strathfield May Festival & Carols at the Square events. Our music combines Korean mainstream music with vibrant live instruments to bring fresh and interesting sounds. We believe we provide a common ground for Korean, Asian and Australian to celebrate the music and culture together.
In 2005-06, the band participated internal affairs with numerous church groups such as various conferences. However, over the last few years the band widened its visions and began to perform and serve numerous neighbouring community events such as; Christmas carols, street fairs and festivals and the late 2011-13 Chinese new year twilight parades. The band performs mainly rock and ballad, from both Korean and English musical cultures.
-Involved in the CNY twilight parade since 2011
-Also involved in CNY Festival Associated Event in 2012/13
-Performed K-pop music as a part of Korean Festival at CBD 2012/13/
Homebush West Public School
Homebush West Public School Centre for Excellence under the direction of their Music Programs Coordinator, Jeff Debnam [mailto:Jeff.Debnam@det.nsw.edu.au] will feature by amazing young trumpeter, Liam McRae
Strathfield Girls High School Trio
and your hosts...
Pat Drummond and Karen Lynne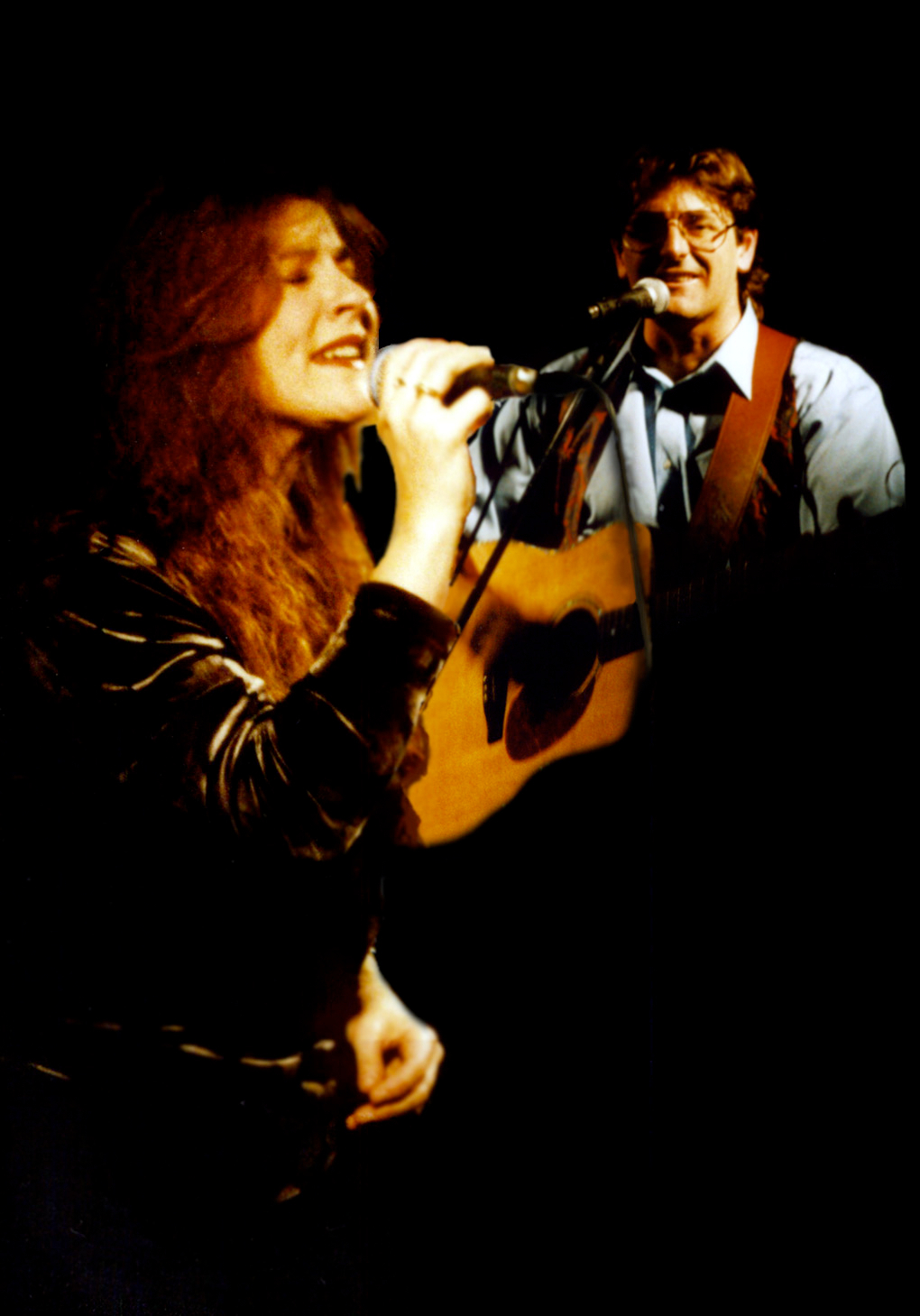 Pat Drummond is an Australian Singer / Songwriter. His highly original music crosses the genres of country, folk and rock and roll and his musical career spans three decades. Based at Leura in the Blue Mountains near Sydney, in the State of New South Wales, his style is a cross between songwriting and journalism. His well documented songs about real people and places are drawn from interviews gathered on his erratic tours across Australia and present a composite picture of that country and her people.
http://www.patdrummond.net/Movies/PatDMoviesBattler.html
Karen Lynne and Pat Drummond
http://www.patdrummond.net/Movies/PatDMoviesCallingMe.html
Karen Lynne
Blue Mountains based singer Karen Lynne has a style of music that ranges from Country, to Bluegrass, to Folk and everything in between. She has delivered nine quality Country, Bluegrass & Country/Folk albums, ranging from Labour of Love in 1998 through to her latest 2011 release, Heart Songs & Laugh Lines. She has collected many accolades and Awards including being a Golden Guitar Awards finalist, a Star Maker Grand finalist, having her handprints in the Tamworth 'Hands of Fame', the Frank Ifield 'International Spur Award', the 'Australian Independent CM Female Vocalist' Award and also a number of songwriting Awards. She holds thirteen major Award wins, over forty major Finalist Nominations, four international tours, numerous Australian Radio Chart hits and even a UK Number 1. She is also Australia's foremost female Bluegrass vocalist and continues to be a much sought after act at festivals and special events around Australia.
In 2008 she launched her second duet collaboration album with Pat Drummond, Long Journey Home. Her lengthy career success was also honoured that year with Karen being announced as one of the 2008 inductees to the Country Music Hands Of Fame. Her first ever biographical song "The Road That Brought Me Here" (co- written with Allan Caswell), picked up the Top Award in the Tamworth Songwriters Association - 'Contemporary Country Song Of the Year" in January 2012 (her second time). There is a special, haunting quality in Karen's voice, her influences being Judith Durham, Mary Black and Dolly Parton.
See her in action at http://www.youtube.com/watch?v=ZHSrf_LDYws

More to be announced soon...
---
Return To About The Horizon Festival