Money to be Made
(Armageddon as a media event)
Words and Music Pat Drummond
For all the innocent
Dateline: Gunalda, Queensland, Sept 11, 2001
(Please note, The entire Royaties from this song are being or have been donated to The America's Survivor Relief Fund)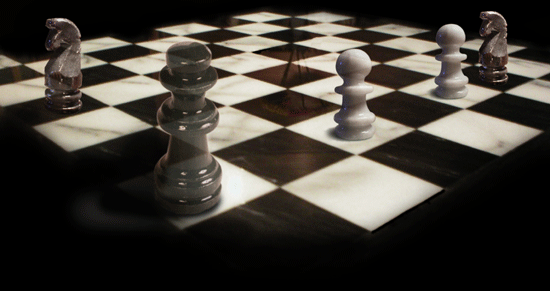 Someone stuck a knife
in the heart of America
I saw on my TV's flickering light
But you could buy a T-Shirt
saying "Terror at the Towers"
They were selling on the streets
by the following night
I saw them on the relatives,
holding up the pictures
talking to the people on CNN
What kind of people
would have bought those things?
What kind of people
would have sold 'em to them?
Home of the brave, Land Of The Free
Land of Opportunity
Where everyman who had a handycam
was holding out his hand to get paid
And even the stockbrokers
standing in the rubble
knew there was money to be made
Cause there they were the next Monday
selling out their country
driving down 'the Dow'
through the Wall Street Floor
They sold 'long', bought 'short';
then they sold on the recovery
And walked with a profit
by half past four
And these were the people
who were known to the dead
Who shared their dreams
and their history
flattening the indices,
wrecking the economy,
"Well someone's gonna do it
so it might as well be me!"
Home of the brave, Land Of The Free
Market global economy
Where everyman who had an inside scam
was holding out his hand to get paid
And even the media sifting through the rubble
knew there was money to be made
It was Reality TV, All Royalty free
No wonder that the media mob went crazy
Trading in the blood of the innocent
Selling Armageddon as a media event
Osama Bin Ladin, Saddam Hussein,
Manuel Norriega and Pinochet
And who were the people
who armed these 'thugs'?
The good ol' U.S. CIA
Now there's a nation full of Christians
crying out for vengeance
Sending Lockheed into overdrive
You see it's not the first time that Boeing was written
on the belly of a missile taking innocent lives
Home of the brave, Land Of The Free
global trade in weaponry
Now everyman whose got the government's plan
is holding out his hand to get paid
And all the men selling armaments
on to the government
know that there's money to be made
Yeah the men selling armaments
on to our government
know that there's money to be made
Chess Set Homepage / The Age Of Dissent / The Descent Of Age / Related Editorial and Songnotes for this Song / Back to Chess Set Script