'The Hoard' - Pat's Shed
A Peek into the secret World of Secret Men's Business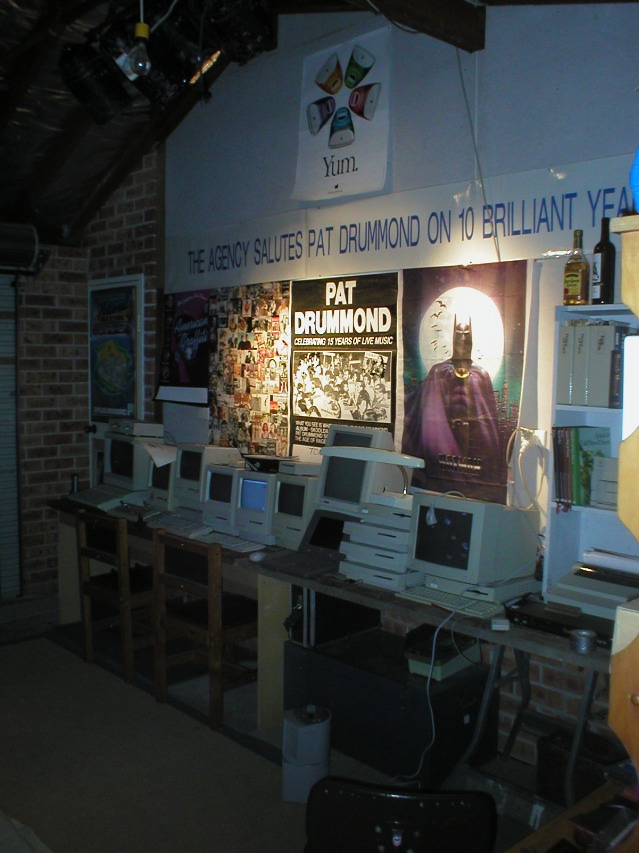 Part of the Mac Museum - Apple Rules! The collection has since grown exponentially.
Girls are occasionally allowed but nutritious food is , at all times, banned !
(Note: Buddah the Piewarmer in the background and personally signed Ted Egan Beer Carton on Bookshelf)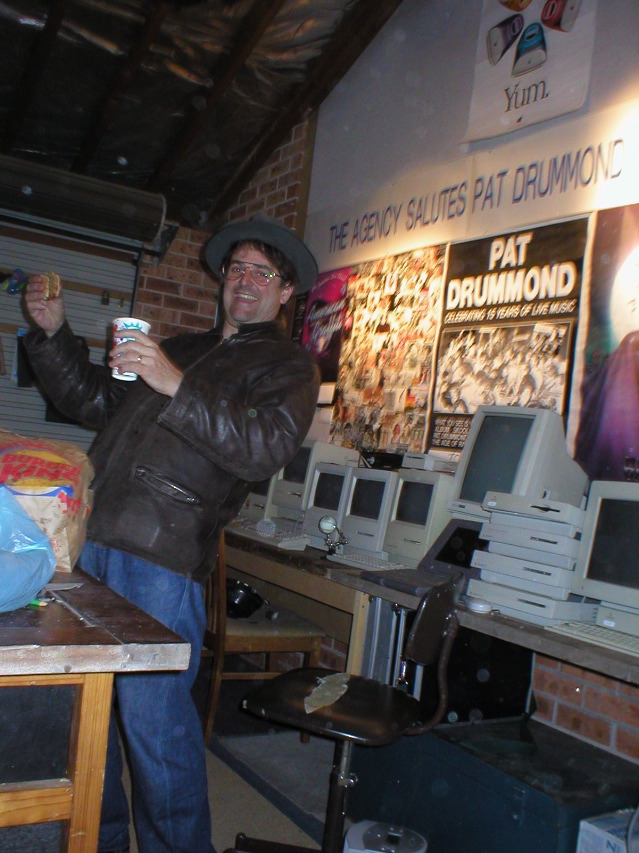 Just imagine, Carol was going to get rid of this perfectly useable office chair years ago.
Total current estimated value of Shed contents ... $50.00 (including owner)
---
/ Return to Pat Drummond's Homepage / Back To The Gallery
---