Moratoriums, The Draft Resistance Union and The Revitalisation Of Christianity Movement 1969-1972
"At the height of the Vietnam War, Pat joined the draft resistance movement. In the full knowlege that the inevitable result was to be an 18 months prison sentence, he publicly refused to register for military service; and took the further provocative action of presenting himself to the Draft board as an anti-war activist . Proceedings were immediately instituted against him. In the period leading up to his trial, he and his brothers played a number of large anti-war rallies in and around Sydney, notably at Victoria Park and The Domain. He also appeared at 'demos' at universities in Brisbane and across Regional NSW.
From "A Life In Music"
Letter To Draft Board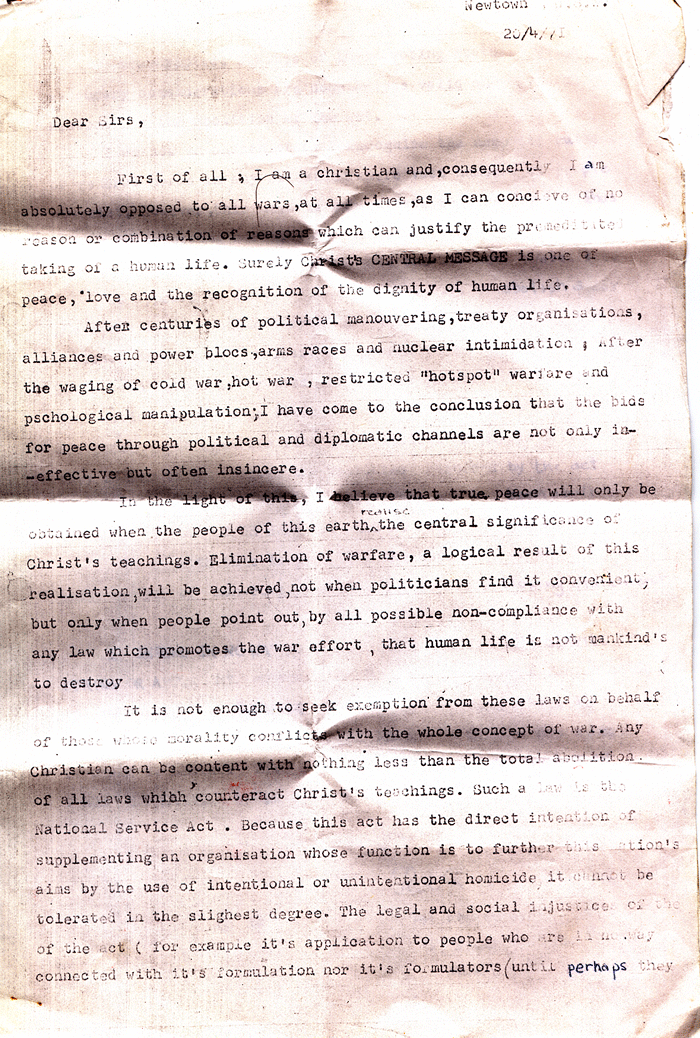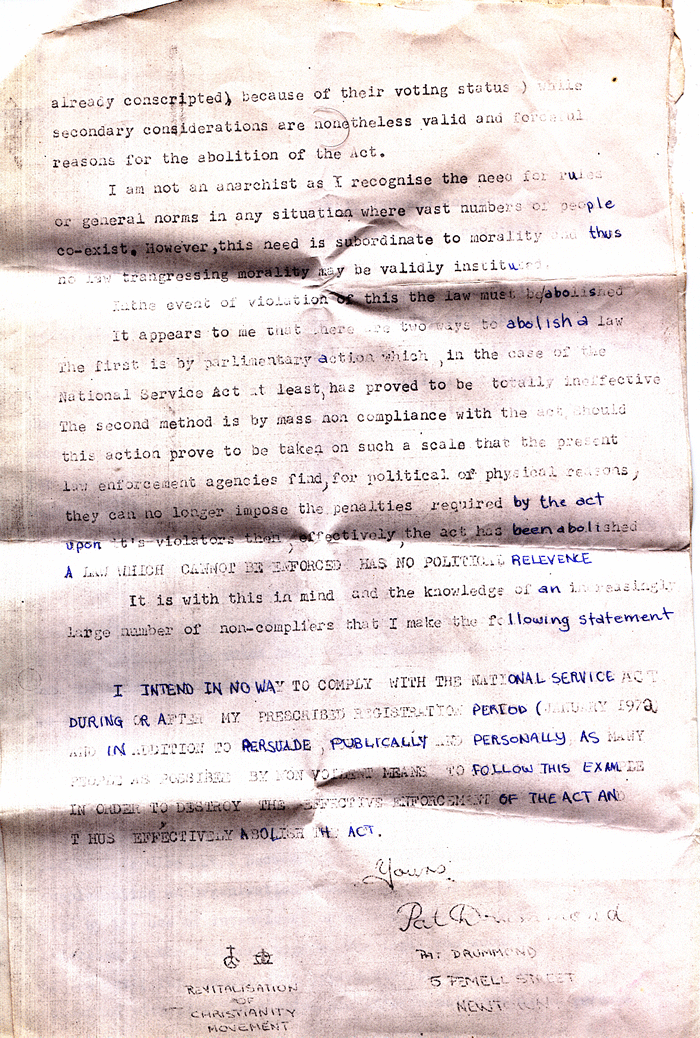 See Also Letters To Carol / Return To A Life in Music