Galston Country Music Festival 2004
Photos of The 2004 Sydney Country Music Week (including The Galston Country Music Festival) are here
Friday 10th September - Glenorie RSL
Saturday 11th September -The Galston Club
Sunday 12th September, 2004 at Fagan Park

Galston 2004
This Year Featured
The Flood
Michael Carr
Bella - The Australian Country Music Supergroup featuring Karen O'Shea Kate Ballantyne & Lyn Bowtell
Wongawilli
The Harrisons
Sally Anne Whitten
Lee J. Collier
Rod Essam
And
Graham G. Toole
This year's very special guests are
Judy Stone
and 2003 Golden Saddle winner
Mark Tempany
---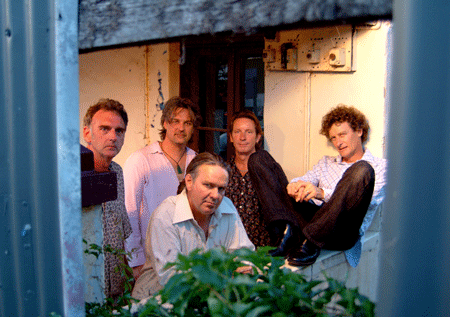 The Flood (click on picture to dowload large image)
(spot sponsored by Dural Irrigation)
---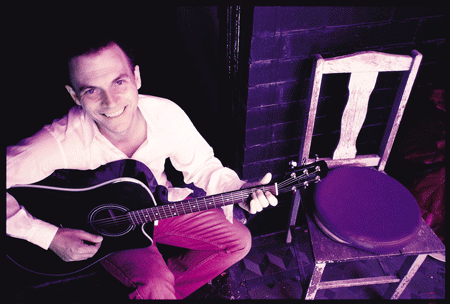 Michael Carr (click on picture to dowload large image)
---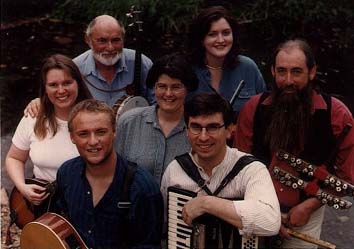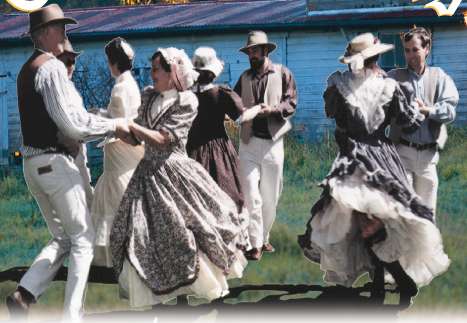 Click on Image to dowload 800k tiff image
Wongawilli and Wongawilli Colonial Dancers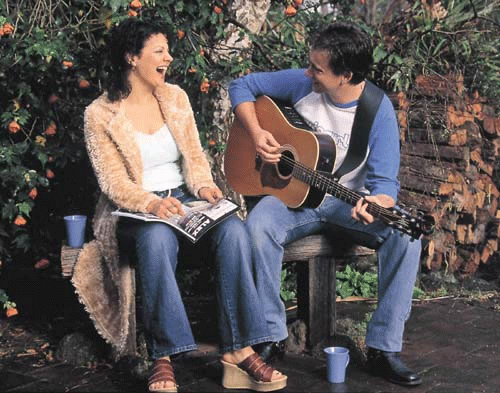 Carter and Carter
The Harrisons
Join Australian Country Music Super Group
Bella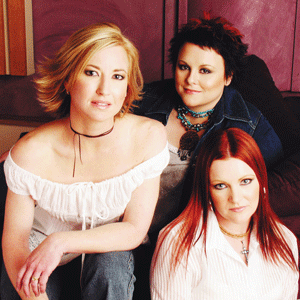 (click in picture to dowload large image)
Golden Saddle Finalists
Golden Saddle Grand Finalists
MEGGAN CARSWELL - COOTAMUNDRA NSW
PETER PRATT - ILLABO NSW
ROB WILSON - ABERMAIN NSW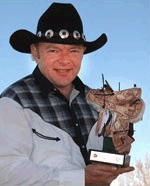 (Rob Wilson was 'The Big Winner' on the day, taking out The 2004 Golden Saddle Award
to a great crowd response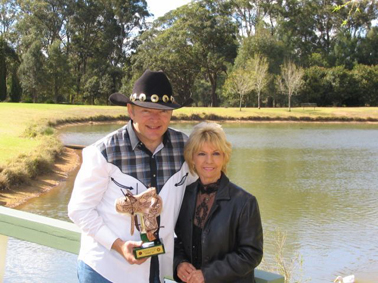 Rob is presented with his award by Judy Stone at the Galston Country Music Festival 2004
He will feature on The 2005 Festival))
& with special Guasts MATS Winners: LUKE KOTERAS, KRISTY AKERS, JULIANNA HANCOCK
---
Last Year, The Galston Country Music Festival 2004 was an enormous success with bright sunshine and perfect spring weather drawing large crowds yet again. The Galston All stars shone and would like to thank last minute substitutes, Stuart French (Piano) and Tom Grasso (Pedal Steel) who leapt into the fray at short notice when Duncan Toombs was unavoidably sidelined having been invited to tour with multi Golden Guitar Winner, Adam Brand. Very substantial monies were raised were raised for the nominated charities
Photos from The 2004 Galston Country Music Festival are here
(courtesy of Bob Howe and Cowboys in Cyberspace)
Again this the event will also proudly associated with the CMAA and Canterbury Hurstone Park RSL Club where 2 very signifiant events are held over the Festival weekend; 'The 2004 HANK WILLIAMS Birthday Bash' on Thursday 9th and The Country Music Association of Australia's Industry Achiever's Awards (Last Year's Photos by Bob Howe) on
and here... Photos courtesy of Terry Philpott
on Monday the 13th of September.
Congratulations to the CMAA , Dean Thomas, Dennis Macnamara and Bob Howe on two great events.
Free Shuttle Bus
From Pennants Hills Station
To the
Galston Country Music Festival
On the hour
From 8:00am -4:00pm
Good Time Bus Company
0418 401 410
---
Link To Latest Press Release
---
The Galston Festival Collector's Poster 2004
---
Golden Saddle Award Winner 2004 14/09/04
The 2004 Golden Saddle Grand Finalists Announced 14/06/04
2003 Golden Saddle Winner
---
SYDNEY COUNTRY MUSIC WEEK
September 8-13th
Wed. 8th September 2004
Rooty Hill Country presents our...
"FIRST BIRTHDAY SHOW!"*
starring
DONNA BOYD
- back from her sell-out U.K. tour
PETER PRATT
- putting the Western back into Country
LEANNE DOUGLAS
- a rare appearance by the 1981 Starmaker winner!
Hosted by Bob Howe & the Hillbilly Heaven band.
*A 2004 Sydney Country Music Week Event!
===================================
---
Thursday 9th September
'The Hank Williams Birthday Bash'
Canterbury RSL Club
Thursday 9th September 2004
Canterbury Country presents...
"DOUBLE HEADER"*
featuring
'THE HANK WILLIAMS BIRTHDAY BASH'
starring
DWAYNE ELIX and surprise guests
PLUS
multi-award winners CARTER & CARTER
and, launching her new single
NICKI GILLIS
Hosted by Bob Howe & the Hillbilly Heaven band.
*A 2004 Sydney Country Music Week Event!
===================================

---
Friday 10th September
Festival Welcome & Artist Meet and Greet
Glenorie RSL Club
3 Post Office Rd
Glenorie NSW 2157
(Venue and Times info click here)
*A 2004 Sydney Country Music Week Event!
===================================
---
Saturday 11th September
Galston Club Saturday Spectacular 2004
Saturday 11th September at The Galston Club, Arcadia Road, Galston
*A 2004 Sydney Country Music Week Event!
===================================
---
Sunday 12th September
At Fagan Park, Galston
*A 2004 Sydney Country Music Week Event!
===================================
2004 Bush Poetry Breakfast
As usual, Galston is featuring some of Australia's most entertaining and loveable Bush Larrikins at the Big Poetry Bush Breakfast
Galston Mainstage- Stage 1 2004
This Year Features
The Flood
Michael Carr
Bella
- The Australian Country Music Supergroup
featuring
Karen O'Shea Kate Ballantyne & Lyn Bowtell
Wongawilli
The Harrisons
and (more acts to be announced)
This year's very special guests are
Judy Stone
and 2003 Golden Saddle winner
Mark Tempany
with
Sally Anne Whitten
Lee J. Collier
Rod Essam
And
Graham G. Toole
with Golden Saddle Finalists
MEGGAN CARSWELL - COOTAMUNDRA NSW
PETER PRATT - ILLABO NSW
ROB WILSON - ABERMAIN NSW
& with special Guests MATS Winners: LUKE KOTERAS, KRISTY AKERS, JULIANNA HANCOCK

All ably showcased by The Galston All Stars
Pete Drummond (Drums), Stuart French (ElectricGuitar)
Doug Boyd (Keyboard and Accordian), Chris Soulos (Bass) and Mick Albeck (fiddle)
and Pat Drummond (Acoustic guitar)
Galston Big Tent - Stage 2 stage 2004 Lineup Finalised
(For Times click here)
Two stages of music, Bush Poets, Bush Bands, Children's Show and all day family activities. Car Clubs, Woodchop, Markets and all the fun of the fair plus great entertainment. Fully licenced - beer and wine available.
The Galston Country Music Festival
8.30am to 4.30pm Fagan Park, Arcadia Road, Galston in Sydney.
Entry: Adult $15, Child $5, Conc/Pens $10, Family $40 and Parking FREE!
Backpackers!!! Special rate of $10 entry per person on presentation of Backpacker ID.
Free Shuttle from Pennant Hills Station to Fagan Park, Galston for any users of rail transport.
The Galston Country Music Festival is an activity of the Rotary Club of Galston
Mail to PO Box 103, Galston NSW 2159. festival line: 02 9653 2483.
ENDS
For further information please contact:
Vikki Page at Galston Country Music Festival
PO Box 103 GALSTON NSW 2159
Ph: 02 9653 2483
Fax: 02 9653 3330
Email: tpage@ozemail.com.au
---
Monday 13th September
THe CMAA Industry Achiever's Awards
Canterbury Hurstone Park RSL
*A 2004 Sydney Country Music Week Event!
===================================
---

_________________________________________________________________________

Return To About The Galston Festival / Home